Nordic Film Folks: don't miss the Premiere of RIDERS OF JUSTICE.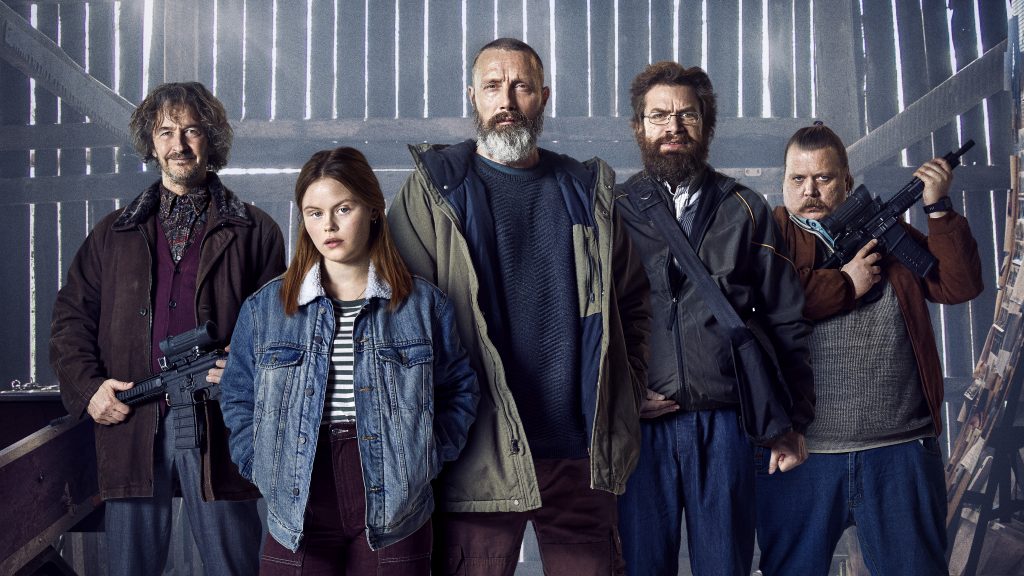 Director Anders Thomas Jensen (Men & Chicken, Adam's Apples, The Green Butchers and the iconic Flickering Lights) tackles serious themes in between all the silliness. The Danish filmmaker really has something to say about mourning, family ties and the need for meaning.
Starring Mads Mikkelsen and some of the best actors of the Danish Kingdom, Riders of Justice is a bizarre cocktail of redoubtable black humor and insightful psychology, a comedy/thriller where a group of hurt people come together and along the way they help heal each other.
It is the tale of a group of people all of whom, on the same day, lose their sense of security as well as their lives foundation. In meeting each other they eventually find: love, self-respect, trust and the feeling of belonging to a place. Everyone ends up experiencing trust, whether that is in themselves, in God or in life's coincidences.
Riders of Justice will be released as of 22nd of December.
Riders of Justice, 21st December at 19h, in Cinema Aventure.
OV with FR/NL STT.
COVID-Safe Ticket required