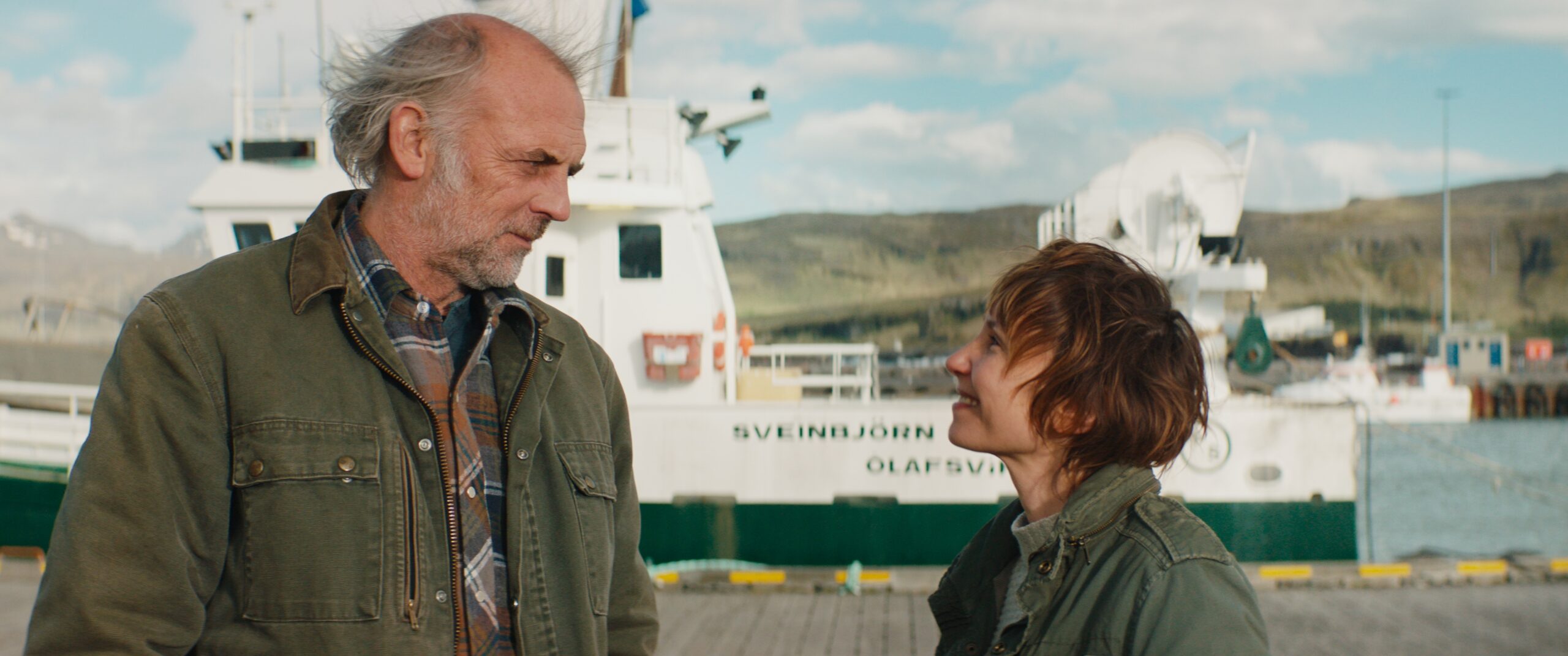 Woman at Sea (Grand Marin)
606
606 people viewed this event.
By Dinara Drukarova
France – Iceland – Belgium
VO: FR,EN,IS | ST: EN, FR
84 minutes
Screening: Wednesday 1 February: 18:30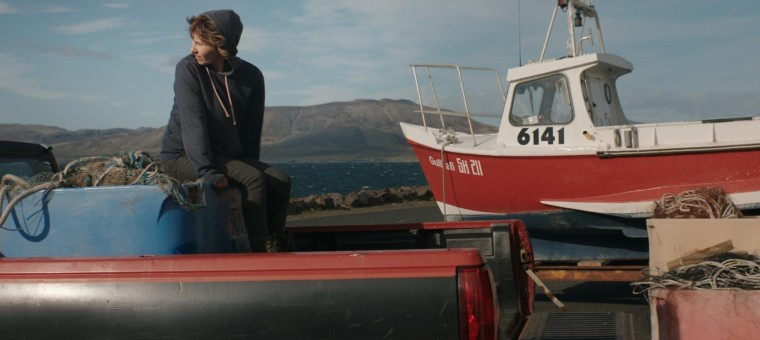 Lili has left everything behind to accomplish her dream, fishing the Northern seas. She persuades Ian, the captain of a trawler by the name of Rebel, to give her a chance and let her join the crew. The only woman on board, they call her Sparrow. Hidden behind a frail appearance is a will of steel, and her courage and determination ultimately win over their respect. Adopted into this world of often unfortunate individuals, Lili will conquer her right to live differently, free.
Acclaimed at San Sebastian Film Festival, Woman at Sea is inspired from the French best seller "Grand Marin", by Catherine Poulain. You may know Dinara Drukarova for her role in Compartment No. 6 by Juho Kuosmanen. We now have the privilege of showcasing her work as a director.
This first feature is a poetic and engaging story about the exhilarating freedom of leaving the past behind to travel to the edges of the earth and live as a North Sea fisherwoman. Starring Belgian actor Sam Louwyck and Icelandic celebrity Björn Hlynur Haraldsson (Lamb, Blackport), Woman at Sea is a celebration of freedom.
Check the trailer here.
The screening will be followed by a Q&A in the presence of Dinara Drukarova.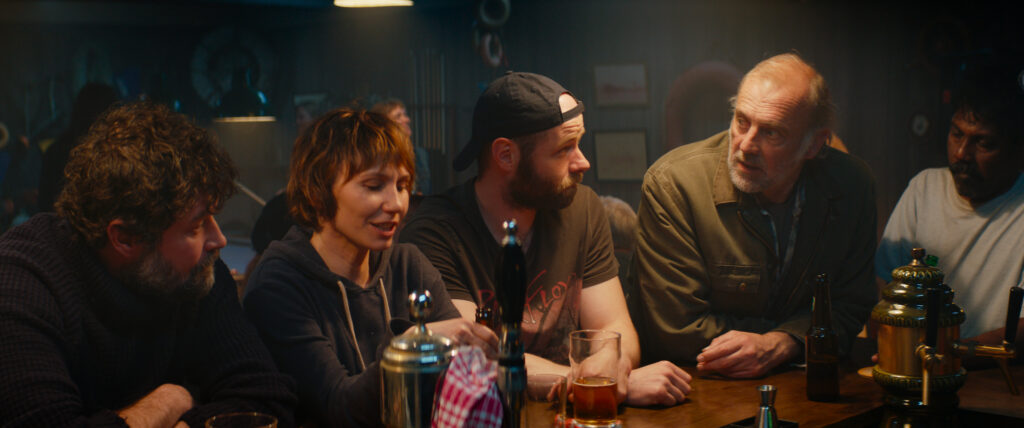 Lili a tout quitté pour partir au bout du monde réaliser son rêve : pêcher sur les mers du Nord. Elle persuade Ian, capitaine de chalutier, de lui donner sa chance et s'embarque sur le Rebel. Solitaire et insaisissable, celle que l'on surnomme «moineau» est la seule femme de l'équipage. Mais sous une apparente fragilité Lili est déterminée à aller jusqu'au bout de sa quête et défendre sa liberté.
Acclamé au Festival du film de Saint-Sébastien 2022, le film s'inspire du roman à succès "Le Grand Marin" de Catherine Poulain.
Vous connaissez peut-être Dinara Drukarova pour son rôle éclairant dans Compartiment no.6 de Juho Kuosmanen. Nous avons maintenant le privilège de présenter son travail en tant que réalisatrice.
Ce premier long métrage est une histoire poétique et captivante sur la liberté exaltante de laisser le passé derrière soi pour voyager aux confins de la terre et vivre comme une pêcheuse de la mer du Nord. Avec l'acteur belge Sam Louwyck et la célébrité islandaise Björn Hlynur Haraldsson (Lamb, Blackport), Woman at Sea est une célébration de la liberté.
Par ici pour la bande annonce.
La séance sera suivie d'une rencontre avec Dinara Drukarova.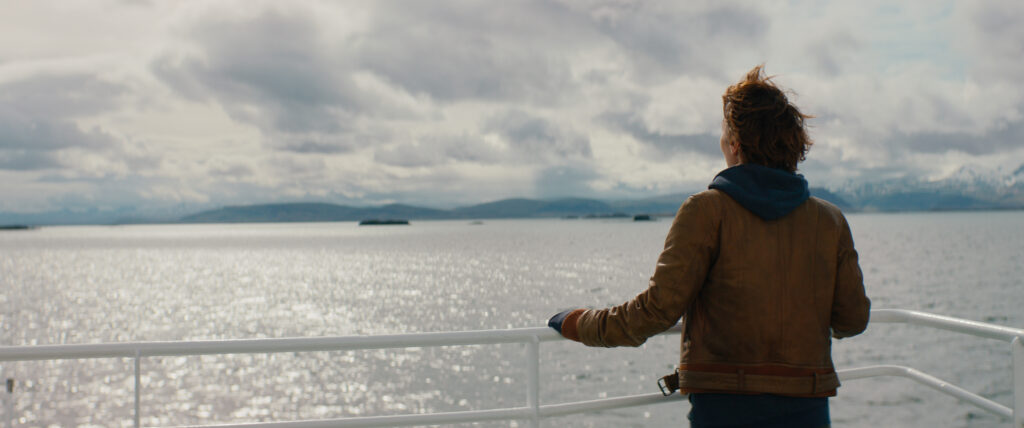 Lili heeft alles achtergelaten om naar het einde van de wereld te gaan om haar droom te vervullen: vissen in de noordelijke zeeën. Ze haalt Ian, een trawler-kapitein, over om haar een kans te geven en begint aan de Rebel. Eenzaam en ongrijpbaar, de vrouw met de bijnaam "Sparrow" is de enige vrouw aan boord. Maar onder haar ogenschijnlijke kwetsbaarheid is Lili vastbesloten tot het einde van haar zoektocht te gaan en haar vrijheid te verdedigen.
We beginnen met de première van Dinara Drukarova's Woman at Sea, die op het San Sebastian Film Festival 2022 werd bejubeld en gebaseerd is op de bestseller The Tall Ship van Catherine Poulain. U kent Dinara Drukorova misschien van haar verhelderende en onderhoudende vrouwelijke rol in Juho Kuosmanen's Compartment no.6 (onze eerste openingsfilm van de Nordic Film Nights Polarise). Nu hebben we het voorrecht om haar werk als regisseur te presenteren. Deze eerste speelfilm is een poëtisch en boeiend verhaal over de opwindende vrijheid van het achterlaten van het verleden om naar de uithoeken van de aarde te reizen en te leven als Noordzee-vissersvrouw. Met de Belgische acteur Sam Louwyck en de IJslandse beroemdheid Björn Hlynur Haraldsson (Lamb, Blackport) in de hoofdrol is Woman at Sea een feest van de vrijheid.
+ Q&A met Dinara Drukarova