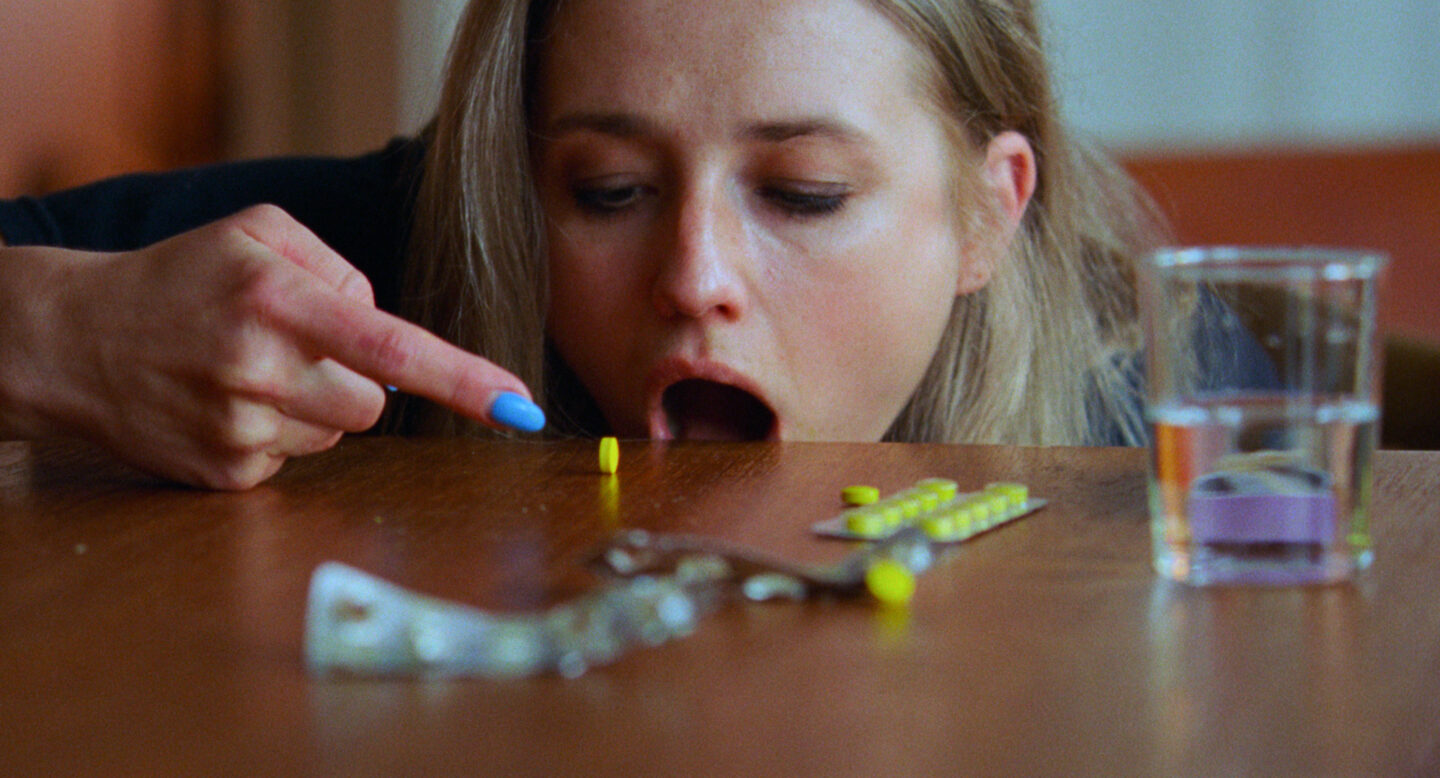 Sick of Myself (Syk Pike)
459
459 people viewed this event.
Kristoffer Borgli
Norway
Vo: NO | ST: EN, FR, NL
95 minutes
Screening: Wednesday 1 February: 21:00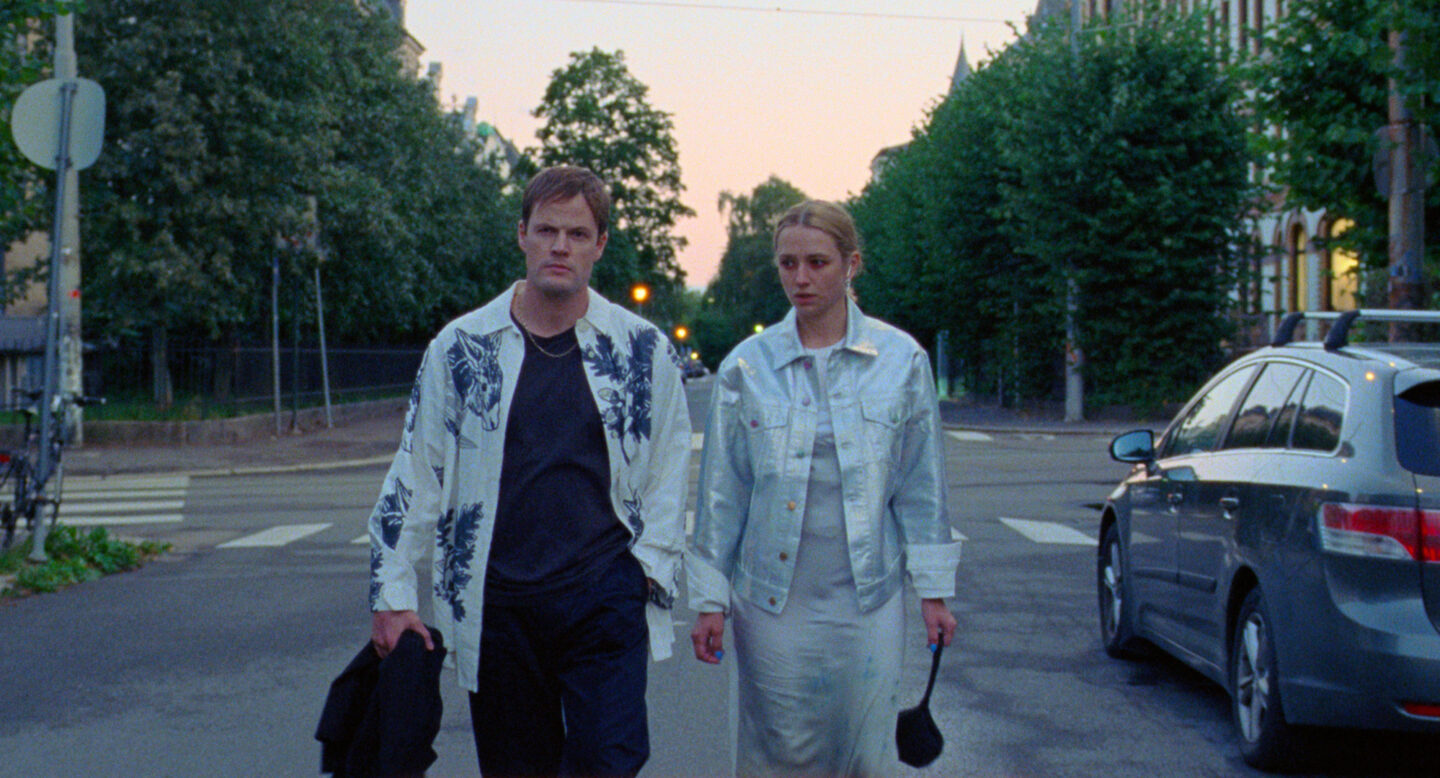 (FR ci-dessous- NL hier)
Signe and her boyfriend Tomas are in a pretty toxic relationship where any situation can drift into a competition. Especially if it allows them to test each other's boundaries. This weird romantic equilibrium explodes when Tomas finds success as a contemporary artist, and Signe finds herself losing ground. Desperate for attention, she starts making up all sorts of lies supposed to lift her back up to Tomas' level, no matter the ethical cost. This cringy spiral takes a dramatic – and somehow hilarious – turn when Signe consciously decides to contract a dangerous unknown disease. Sure, everyone is looking now, but for how long? Polarise Nordic Film Nights is delighted to present this dark Norwegian comedy as part of its opening night double bill. First presented in the 'Un Certain Regard' section of the 2022 Cannes Film Festival, and then promoted by self-proclaimed fan John Waters himself, the film joyfully explores the greyest areas of the human ego. And turns a satirical mirror to the narcissistic and self-promotional propensity of our times. Ready for new levels of unease? It's a dare you won't regret!
Signe et son compagnon Tomas sont dans une relation plutôt toxique où chaque situation peut se transformer en compétition. Et tant mieux si leurs jeux leur permettent de tester leurs limites ou celle de la société. Ce drôle d'équilibre romantique explose le jour où Tomas accède à la célébrité dans le monde de l'art contemporain, et Signe commence à perdre du terrain. Prête à tout pour attirer l'attention, elle se met à inventer toutes sortes de mensonges pour le rattraper, peu importe le prix éthique. Cette spirale malsaine dérape dans un bain d'humour grinçant le jour où Signe décide de s'exposer à une dangereuse maladie. Polarise Nordic Film Nights présente fièrement cette grinçante comédie norvégienne comme l'un de ses deux films d'ouverture. Révélé dans la section 'Un certain regard' du dernier Festival de Cannes, puis encensé par le pape du kitsch John Waters en personne, le film explore joyeusement les zones les plus grises de l'ego humain. Et tend un miroir satirique aux penchants auto promotionnels et narcissiques de notre époque. Prêts pour le grand malaise?
Onze tweede openingsfilm is de Noorse komedie Sick of Myself van Kristoffer Borgli, die u meeneemt naar het stedelijke landschap van Oslo, waar de dertigjarige Signe tot alles, maar dan ook ALLES, bereid is om aandacht te krijgen. Leugens, manipulatie, stelen en het onderhouden van giftige relaties zorgen voor een filmervaring die zowel ongemakkelijk als geestig is om naar te kijken. Deze wilde reis was in 2022 onderdeel van Un Certain Regard op het filmfestival van Cannes en heeft in de hoofdrol Kristine Kujath Thorp (Ninja Baby). De film neemt het publiek doorheen het verhaal mee in een achtbaan vol tegenstrijdige emoties en laat niemand daarin onberoerd.