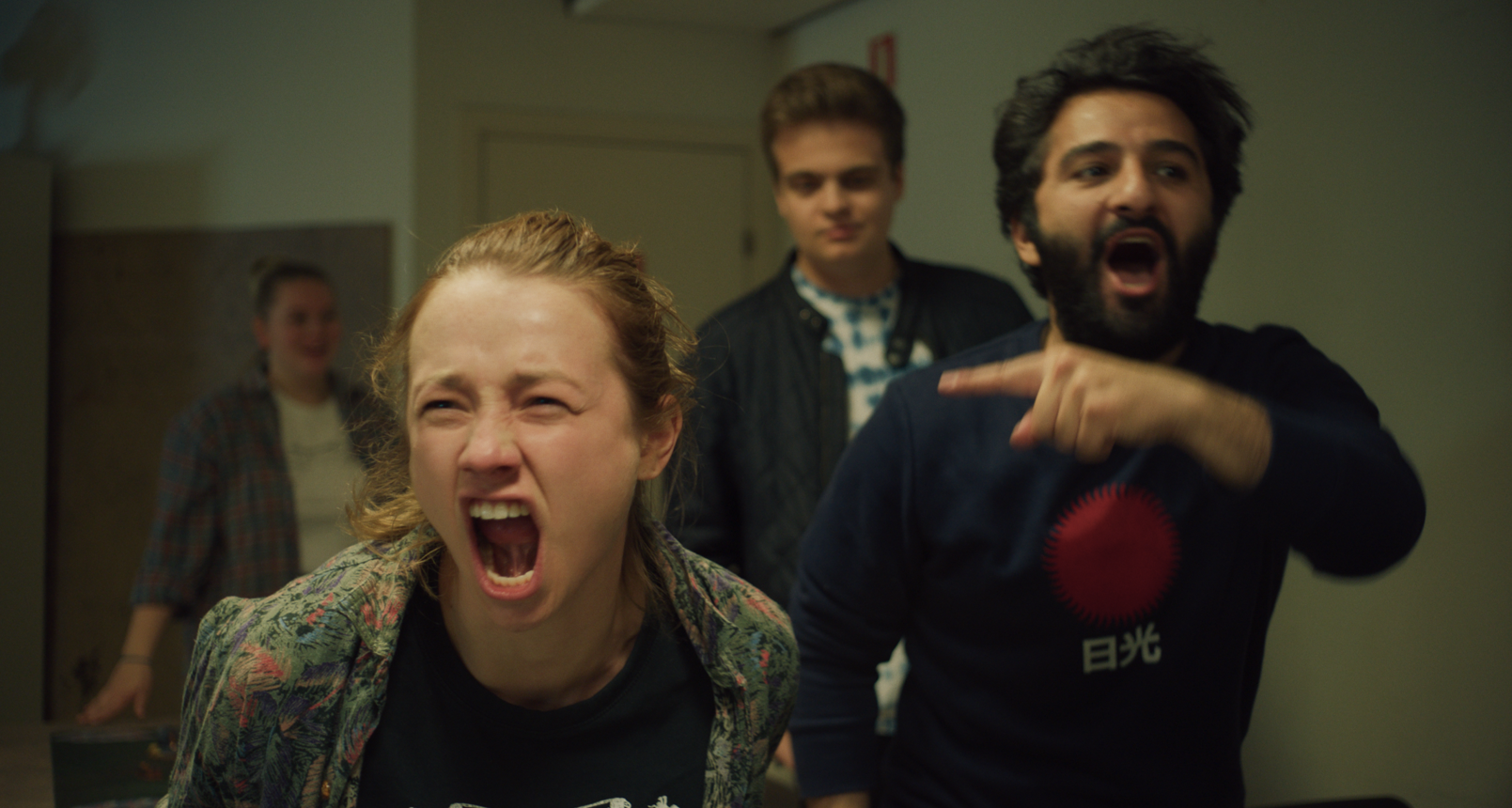 Ninja Baby and The Innocents
36
36 people viewed this event.
Get ready for a refreshing take on parenthood in the 21st century with our March 9th (at 19:00) screening of Ninjababy by Yngvild Sve Flikke, the recipient of European Comedy Award in 2021 at the European Film Academy!
Ninjababy premiered at last year's Berlinale, and portrays Rakel, a young woman who dreams of becoming an astronaut, a forest-keeper, or a cartoonist… but not especially of becoming a mother. She would rather party, get drunk or stoned instead of sitting hours on the toilet. But she can't ignore Ninjababy, an animated character echoing the growing fetus insisting on making Rakel's everyday life a living hell. He climbs out from her note book, jumps into her tea cup, and keeps reminding her what a terrible person she is. Yet somehow, he expects her to be the best. The only thing is, Rakel has no clue who that version of her might be…
OV: NO; ST:EN
March 9, 19:00 CET
Get your tickets for NINJABABY here
Our second appointment will be on March 11th (at 21:00) with the gripping supernatural thriller The Innocents by Norwegian filmmaker and screenwriter Eskil Vogt, that premiered at Cannes Film Festival!
Eskil Vogt (known as the screenwriter for Joachim Trier's films), the multi-awarded cinematographer Sturla Brandth Grøvlen (known by Polarise's followers for "Last and First Men"), and an extraordinary cast of children not older than 12, collectively craft a dark and mysterious fable, led by a group of children with some dangerous paranormal abilities. A secret is about to be tested during the bright Nordic summer, the ideal setting to reveal their dark powers when the adults aren't looking…
OV:NO; ST: FR/NL/EN
March 11, 21:00 CET