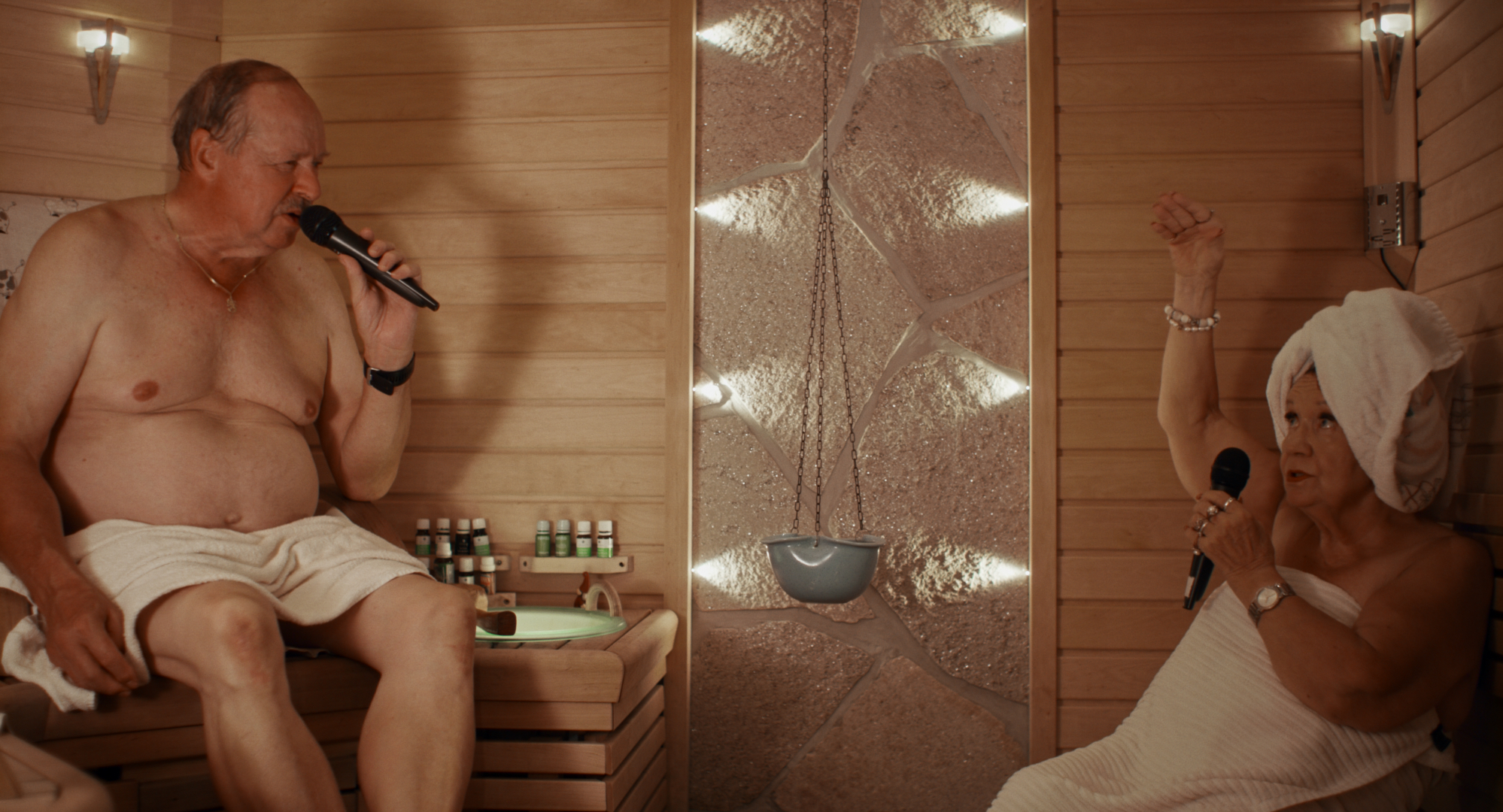 Karaoke Paradise (Karaokiparatiisi)
443
443 people viewed this event.
by Einnari Paakkanen
Finland
VO: FI | ST: EN,FR
75 minutes
Screening: Friday 3 February:21:15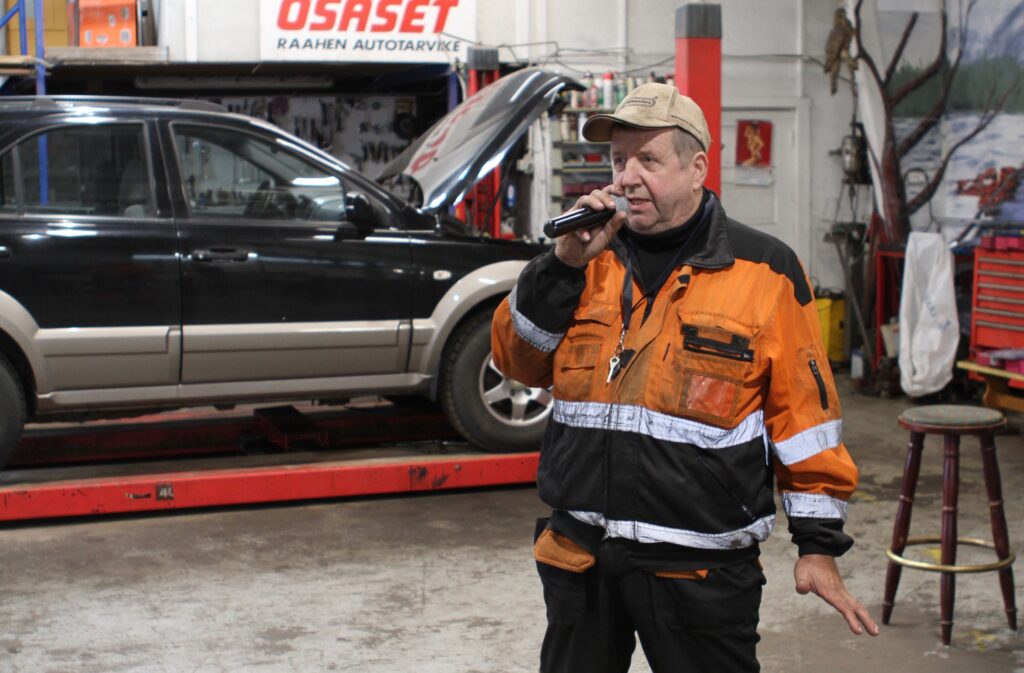 A heartwarming Finnish feel-good film about how karaoke culture has taken hold where you least expected it: a notoriously introverted country in the cold north. Finns are not known as the most outgoing people in the world. But once the karaoke machine is fired up, get ready for a mic drop!
"I love to see people overcoming their fears and sing. Whatever their reason, be it joy or sorrow…". Evi is one of the most experienced karaoke hostesses in Finland. She's been traveling alone with her tech equipment from bar to bar and from town to town for years. It's a harsh life but not a lonely one, fueled by her customers' brave and endearing stories. The art of karaoke might have a bad rep every now and then, but this sweet, sweet documentary is here to shine a charming light on it. It might be the perfect way to seduce someone. It could serve as a bridge to find confidence and self-acceptance. One might need it to deal with grief. Or simply to enjoy a good old night of foolish relaxation. Whatever the reason, karaoke has a social purpose, and this loveable film manages to capture just that. First presented at the 2022 Visions du Réel Documentary Film Festival, 'Karaoke Paradise' is part of Polarise Nordic Film Night's double bill on 'Musical Finland'.
As the movie will definitely make you sing, you are invited to a closing party in a partnership between Polarise Nordic Film Nights and Festival en Ville!.
Karaoke Paradise est un documentaire musical finlandais sur la culture du karaoké, qui s'est implantée en Finlande. Une fois que la machine à karaoké est allumée, tout peut arriver!
« J'aime voir les gens dépasser leurs peurs en chantant. Joie ou chagrin, peu importe la raison… » Evi est l'une des organisatrices de karaoké les plus expérimentées de Finlande, et se rend de ville en ville armée de baffles et de micros. Une vie solitaire en apparence mais chargée par les histoires attendrissantes et courageuses de ses clients. Ce documentaire aussi feel-good que mélancolique se donne pour mission de rendre ses lettres de noblesse à l'art du karaoké. Un art idéal pour séduire l'être aimé ou pour mener à l'estime de soi. Pour entamer un deuil ou pour se lâcher entre amis. Quelqu'en soit le motif, la pratique du karaoké a une fonction sociale, et cet attachant film s'attache à nous le montrer. Présenté à la dernière édition du Festival de film documentaire Visions du Réel, 'Karaoké Paradise' est le film de clôture de la double séance 'Musical Finland' des Polarise Nordic Film Nights.
Suivi d'une soirée en partenariat entre Polarise Nordic Film Nights et Festival En Ville! à laquelle vous êtes cordialement invité.e.s!
Een hartverwarmende feel good film over hoe de karaokecultuur is doorgedrongen tot waar je het het minst verwachtte: een notoir introvert land in het koude noorden. Finnen staan niet bekend als de meest extraverte mensen ter wereld. Maar zodra de karaoke machine is opgestart, maak je klaar voor een mic drop ! Zing gerust mee !