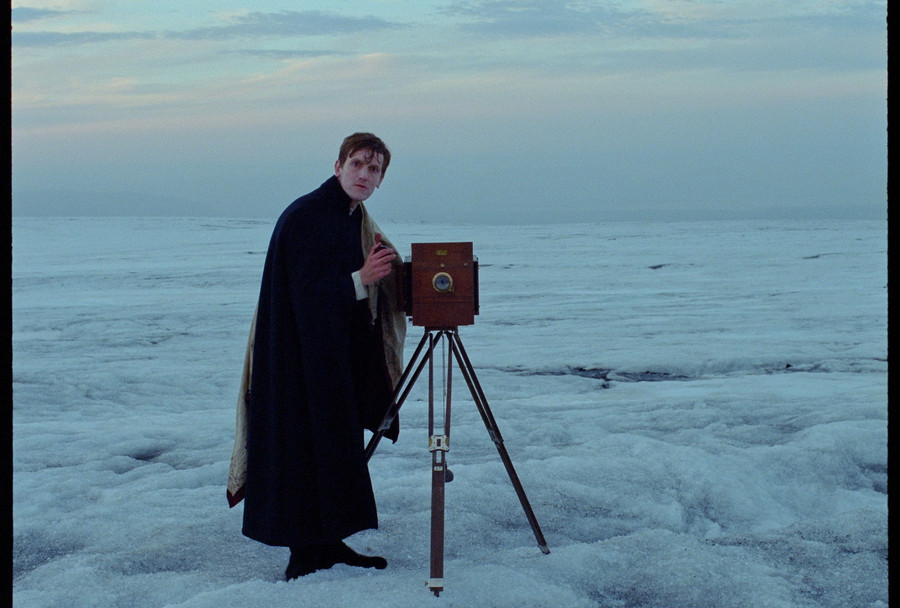 Godland (Volaða land)
392
392 people viewed this event.
by Hlynur Pálmason
Denmark, Iceland, France, Sweden
VO: DK, IS | ST: EN, FR, NL
142 minutes
Screening: Thursday 2 February:18:30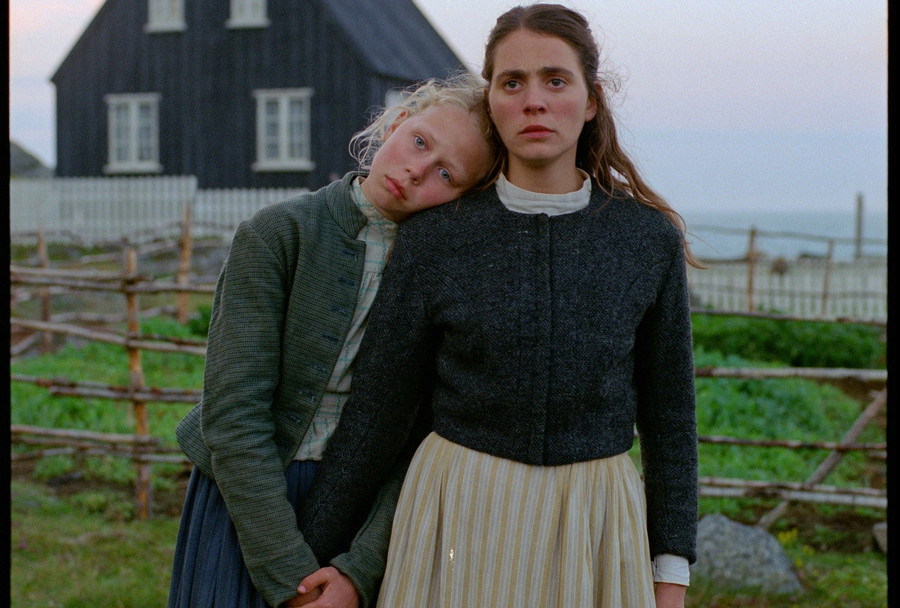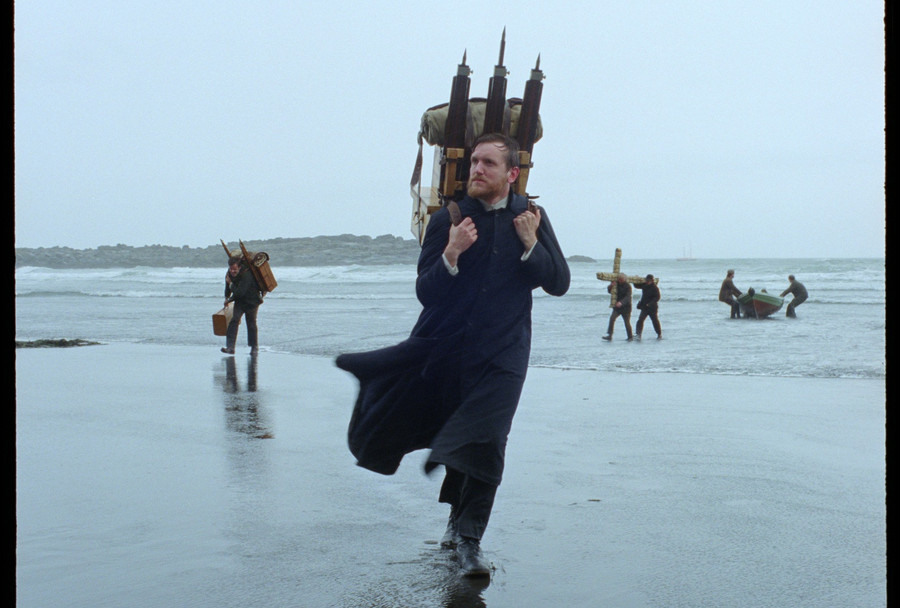 At the end of the 19th century, a Danish minister travels to Iceland to build a church for a remote settlement. To reach his goal, he uses the help of local men who don't speak Danish and grumpily condone his colonial ascendency. He knows this journey will test him physically. But as his sense of purpose starts to shatter, he slowly realizes there's even more darkness within him than in his quest. Strikingly beautiful, this is an epic tale from the director of 'Winter Brothers' and 'A White, White Day'.
An obvious must for the 2023 edition of Polarise Nordic Film Nights.The film first strikes with the majestic poetry of Icelandic landscapes. Then hooks you with the saga drive of its story. And finally shakes you to your core with its deconstruction of human stubbornness and thirst for power. First presented in the 'Un Certain Regard' section of the 2022 Cannes Film Festival, 'Godland' effortlessly grips you with its magnetic artistry. And subtly asks the question: if there was a god, where would it be if not all around us?
After the screening of Godland, don't miss our selection of Nordic Shorts, including Nest, also by Hylnur Pálmason.
À la fin du dix-neuvième siècle, un pasteur danois se rend en Islande avec pour mission de construire une église dans un poste reculé de l'île. Pour y arriver il utilise l'aide de locaux ne parlant pas danois, et qui tolèrent grincheusement son ascendant colonial. L'homme de dieu sait bien que ce voyage testera ses limites physiques. Sa foi en sa quête s'ébranle peu à peu, révélant en lui une noirceur qu'il ne contrôle pas. Avec ce troisième film, le cinéaste de 'Winter Brothers' et 'A White, White Day' signe un conte épique d'une beauté fracassante, et un film incontournable dans la sélection 2023 des Polarise Nordic Film Nights. Le film impressionne d'abord par la poésie majestueuse de ces décors islandais. Puis nous entraîne dans un récit digne d'une grande saga. Et nous secoue enfin dans son regard sur l'entêtement humain et la soif de pouvoir. Dévoilé dans la section 'Un certain regard' du dernier Festival de Cannes, 'Godland' nous embarque sans effort grâce à sa virtuosité magnétique. Et pose ainsi la question : si Dieu existe, où se trouve-t-il si ce n'est partout autour de nous ?
Après cette séance, ne manquez pas notre sélection de courts métrages nordiques, dont le superbe Nest, du réalisateur de Godland, Hylnur Pálmason.
Aan het einde van de 19e eeuw komt een jonge Deense priester aan in IJsland met de opdracht een kerk te bouwen en de bevolking te fotograferen. Maar hoe dieper hij het onvergeeflijke landschap ingaat, hoe meer hij wordt overgeleverd aan verleiding en zonde.
Een meesterlijk gefilmde saga van de IJslandse regisseur van 'A White, White Day'. 'Godland' kreeg lovende kritieken op het filmfestival van Cannes (Un certain regard) en een lofzang in Frankrijk en de andere landen waar de film al is uitgebracht.